Nazmiyal Collection at Bonhams, NY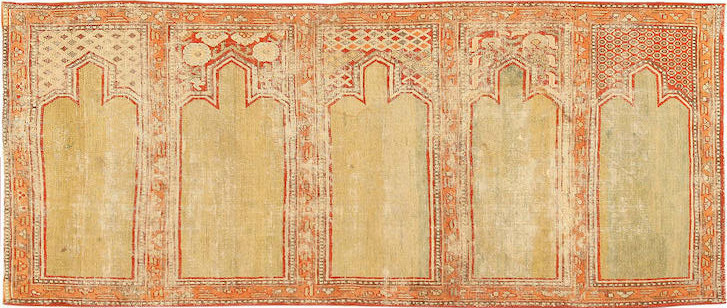 For selected highlights see the Gallery album.

Top lot, as might be expected was a complete Classical period Cairene Ottoman medallion carpet. The best of the decorative carpets and runners was a superb late 19th century Ushak with a Safavid inspired palmette design sold well, while an array of modernist/art deco material was headed by an Austrian Jugendstil/Wiener Werkstätte carpet designed by Josef Hoffmann.