View this issue for FREE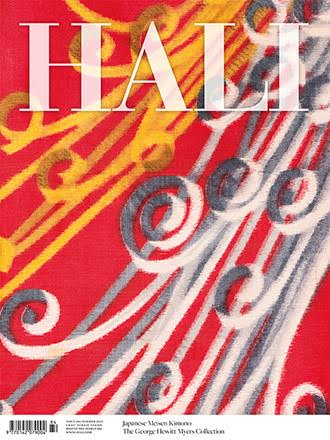 The world leader in its field, HALI (the name means carpet in Turkish) provides unique insights and access to the most beautiful and important textiles around the world. Published since 1978, HALI is an international quarterly magazine of exceptional style, brimming with information. It is essential reading for museum professionals, amateur enthusiasts and the connoisseur.

HALI covers the textile arts of all cultures and periods in an eclectic mixture of articles ranging from sumptuously illustrated original scholarly features to lively, provocative reviews of exhibitions and books. These are balanced by a market section reporting on dealers' shows and art fairs worldwide, and the unique and extensively researched illustrated price guide to the most important items sold at auction.