Brochure: Azerbaijan & Georgia, October 2017
In 2017 the HALI Tour to the Caucasus starts on 21st October, the day after the 5th International Symposium on Azerbaijani Carpets ends in Baku. The timing provides the perfect opportunity to share the knowledge and experience we have gained from HALI's two previous tours to the region.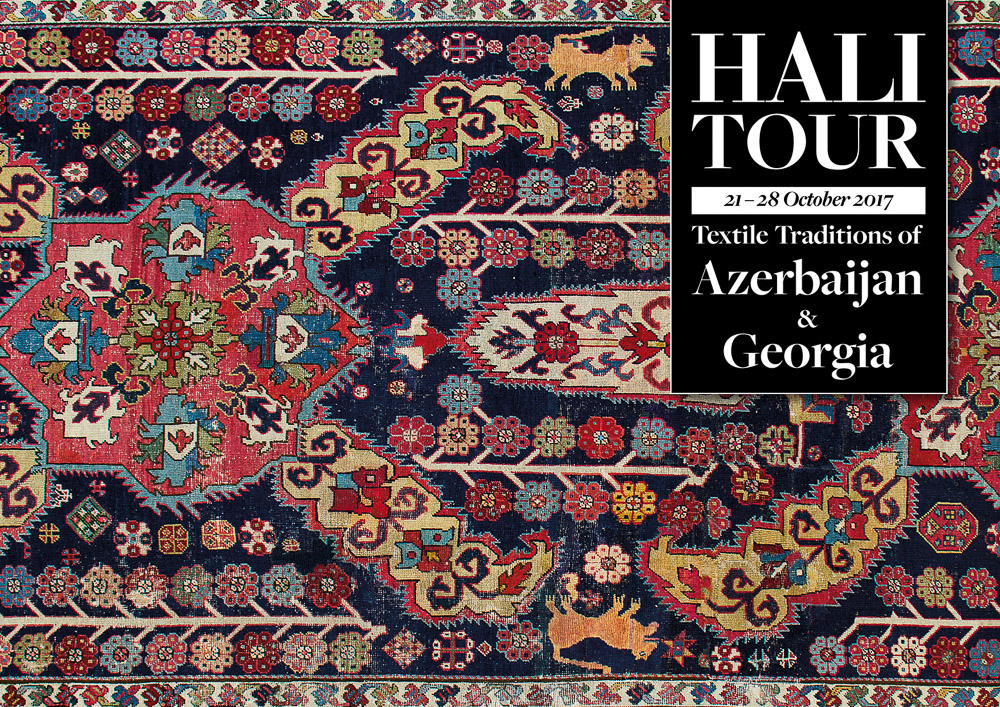 While the conference will focus on the diversity of the region's weaving culture, the tour will allow people to see and understand how and where these rugs were made. The weavings of Azerbaijan are well known to many via their graphic patterns, bold colours and rich material quality, but travelling through the regions where these rugs were and are still made is a unique opportunity to broaden that knowledge. Experiencing the culture first hand and gaining a sense of place enables a deeper appreciation of these rugs—making the remote more real and the foreign more familiar.
Georgia has a wealth of cultural experiences for visitors, some specific to the textile-minded but many that appeal beyond our area of interest—to the extent that it is fast becoming one of the most popular international tourist destinations.
For further information, to receive a brochure by email, or to be added to the HALI Tours mailing list, please contact Rachel Meek at [email protected] or call +44 (0)203 370 7572.