Brochure: Morocco, May 2017
This HALI Tour, 5-14 May 2017, reflects the three distinct aspects of Moroccan textile arts: those of the Arab world, the Berbers and the refined silk embroideries and workshop rugs of the cities, which convey the influence of Mediterranean embroidery styles and designs.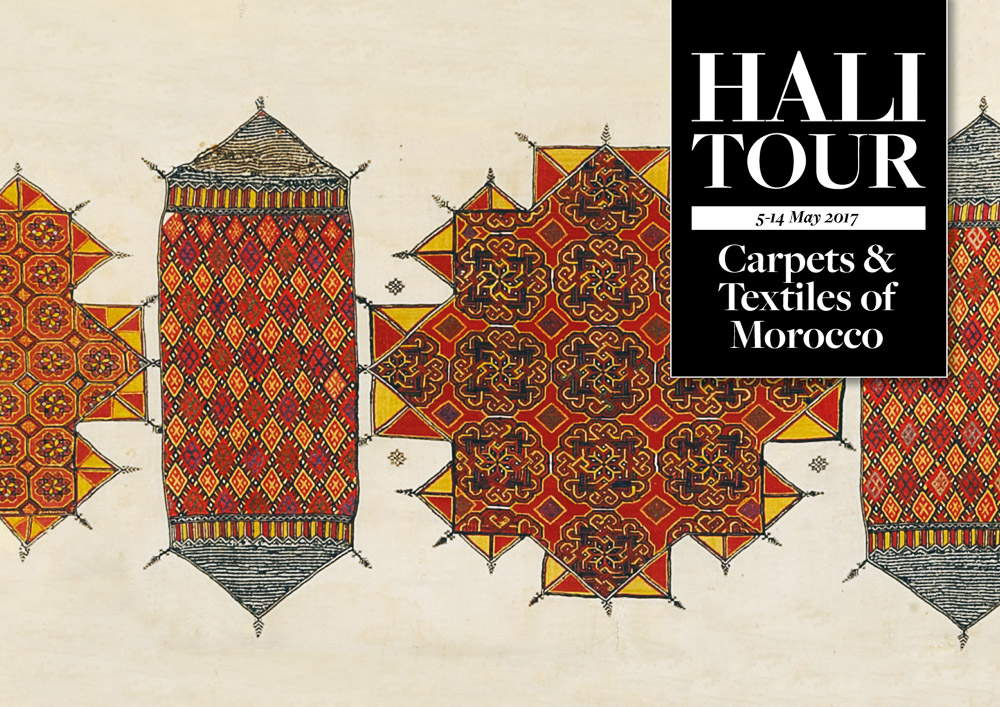 While Morocco and its weaving traditions are enjoying greater appreciation of late, for several decades the nation's textiles and carpets have been collected, studied and appreciated by a number of forward-thinking individuals, whose private collections will provide the mainstay of material on the first HALI Tour to Morocco. Alongside this special content, ancient medinas of four imperial cities, architectural and archaeological sites and the Atlas Mountains will be visited, with relaxation time in luxurious riads too.
For further information, to receive a brochure by email, or to be added to the HALI Tours mailing list, please contact [email protected] or call +44 (0)203 370 7572.