Brochure: Transylvania June 2017
A huge number of 16th-17th century Ottoman rugs from Anatolia have survived in the Saxon churches of Transylvania; these were the focus of the inaugural HALI Tour in 2013. We are pleased to offer another chance to take part in a journey of cultural discovery in this timeless place, exactly 500 years since the Reformation first defined the region.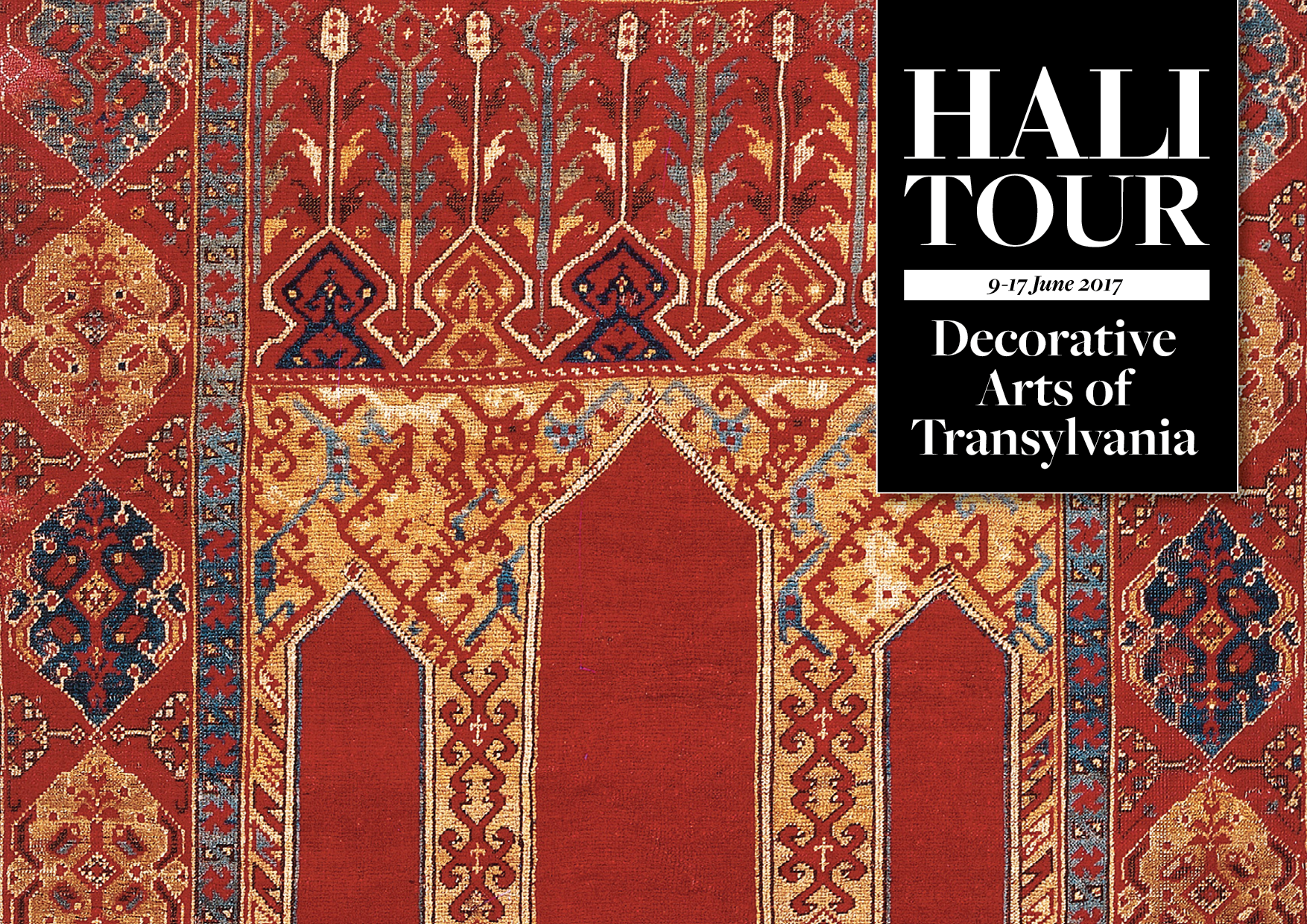 Travel from Bucharest to Transylvania 9-17 June 2017, against the scenic backdrop of the Carpathian Mountains, see magnificent medieval towns, churches and numerous textile treasures, including little known Italian velvets, early embroideries, local costume and folk kilims previously thought to be from Bessarabia.
Join Stefano Ionescu, world expert and leading authority on 'Transylvanian' rugs on his last tour to the region, accompanied by HALI's Daniel Shaffer. Romanian, Saxon and Hungarian people from local communities will augment the cultural experience, as we meet with Lutheran pastors, carpet collectors, museum curators, scholars and artisans along the way. HALI Tours maintain a small group size and offer the best possible opportunities to view the worlds finest antique carpets and textiles. The tour will offer the chance to see and handle objects not on view to the public, and is possibly the last opportunity to see the region in the company of the world's leading experts.
For further information, to receive a brochure by email, or to be added to the HALI Tours mailing list, please contact [email protected] or call +44 (0)203 370 7572.