Views from Iran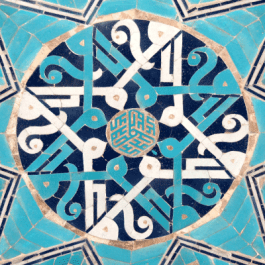 Views from Iran
82 images
A recent tour allowed Cheri Hunter to see modern Iran at a turning point in the country's history, exploring marvels from antiquity to present times along the way.
'It was late February and the world was chilly and white. With snow-covered mountains to our right, and dry flats of salt desert stretching to infinity on our left, we rode south through Iran . . . Persia . . . a place that had been on my bucket list for many years. A major source of carpet and textile art, here was an opportunity to see this world of many civilizations at a very interesting time in its history: banished by the West, but trying to reconnect.'
In February 2015 Cheri Hunter took a tour of Iran. Here is a selection of photos taken during that trip.
Read the full feature in HALI 185 p. 78 – 81, available to view for free online. 
 A 12 day HALI Tour to Iran will take place in October 2016 in association with Martin Randall Travel. To register your interest please contact Rachel Meek on [email protected] or +44 (0)207 657 1220