'Armenia!' at The Met, opening 22 September 2018
Opening 22 September at The Metropolitan Museum of Art, and running until 13 January 2019, Armenia! explores the arts and culture of Armenians, from their conversion to Christianity in the early fourth century, through to their leading role in international trade in the 17th century. The exhibition emphasises how the distinctive Armenian national identity was developed in their homeland and how traditions were maintained and transformed as their communities expanded across the globe.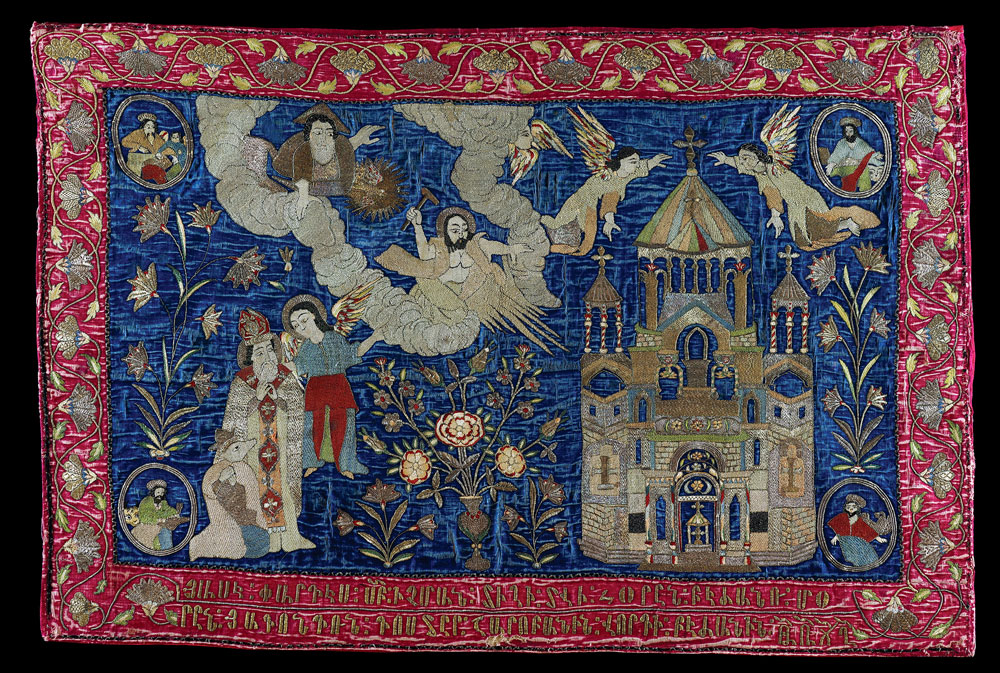 Rare textiles are amongst the 140 objects on show, as well as ecclesiastical pieces, khachkars (cross stones), church models, and printed books, selected with an emphasis on depictions of Armenians. This is the first time that many of the works have been shown in the United States and more than half are on loan from The Republic of Armenia with the support of The Ministry of Culture. Imposing liturgical works come from the Mother See of Holy Etchmiadzin, home of the Armenian Church, such as the 1741 altar frontal from New Julfa above; (see 'New Julfa to Jerusalem', an article Indian chintz from the Etchmiadzin Treasury in HALI 186). The Matenadaran Mesrop Masthots Institute – Museum of Ancient Manuscripts in Yerevan is lending early manuscripts, and the History Museum of Armenia is provides monumental church sculptures, including the 5th-7th century carved stone capital fragment from Dvin below.
The exhibition was organised by Helen C. Evans, the Mary and Michael Jaharis Curator of Byzantine Art, the main sponsor is The Hagop Kevorkian Fund and a catalogue will accompany the show.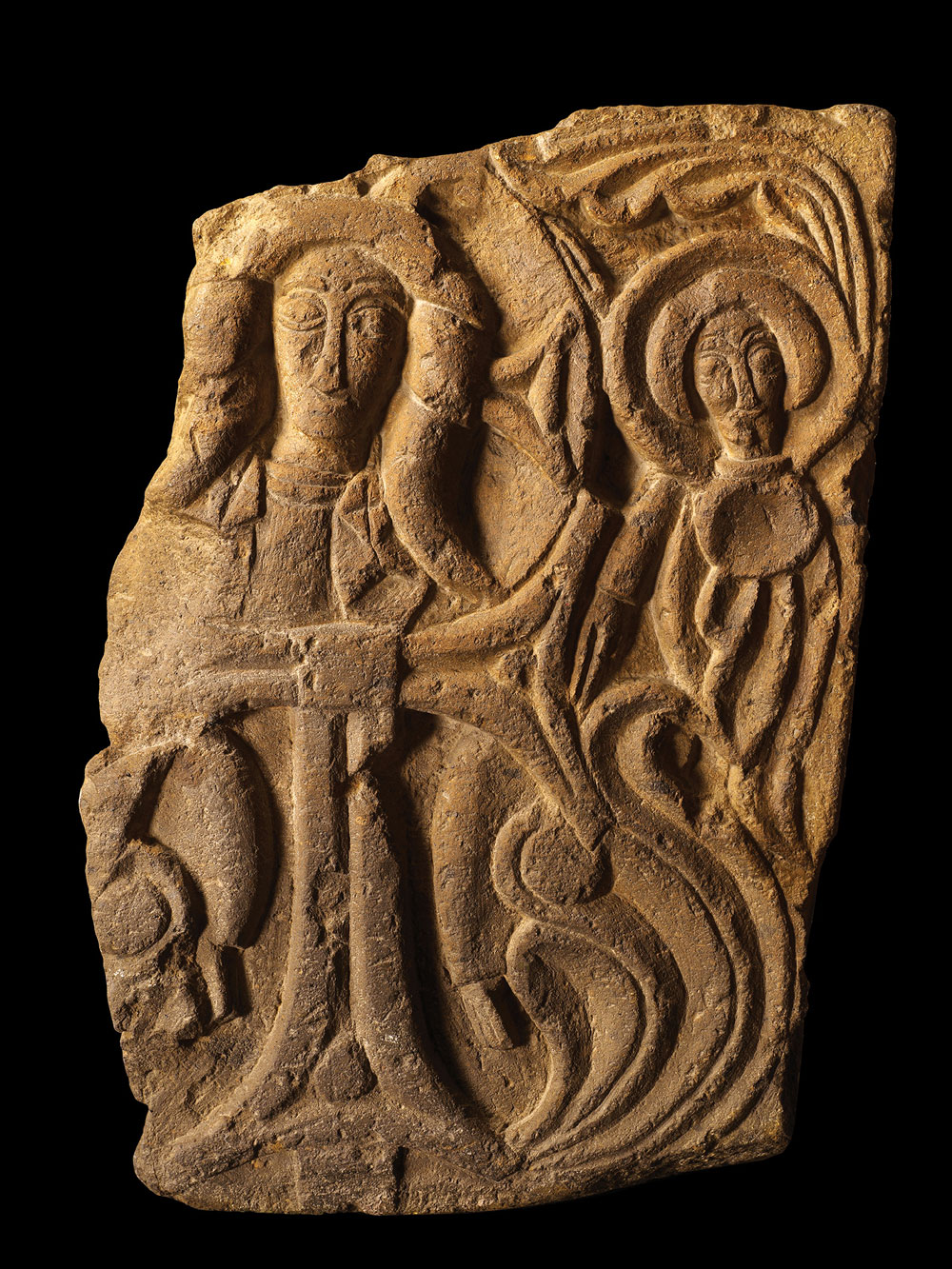 Categories