HALI Fair, Mall Galleries, 27 – 30 June 2019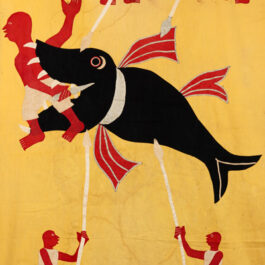 HALI Fair preview
21 images
Highlights from the HALI Fair exhibitors, including Alberto Levi, Said Aziz, Lombardo & Partners, David Sorgato, Amin Motamedi, Serkan Sari, Milani, Galerie Achdjian, Gallery Aydin, Brian Macdonald, James Cohen, Owen Parry, Clive Rogers, Andy Lloyd, Joss Graham, Ian Stewart Shaw, Menzel Galerie Nordafrika, Gebhart Blazek, Nomadno, Sadegh Memarian and Şeref Özen.
The countdown has begun to the opening of the the HALI Fair at the Mall Galleries on 27 June! This new addition to London Art Week offers the chance to view and acquire exquisite textile treasures from a whole host of highly acclaimed international dealers.
The HALI Fair is the hub of the HALI London 40th anniversary celebrations and marks the long-awaited return of our branded specialist rug and textile fair to the UK. This will be the tenth edition of the HALI Fair, which ran annually at Olympia, 1998-2006. It also reflects the fact that fair and exhibition coverage, the specialist dealers who exhibit at them, and the relationships forged with HALI over the past forty years are an important part of our success.
Most of the twenty-one international exhibitors will be familiar to HALI readers. Bringing Persian, Turkish, Central Asian, Anatolian and Caucasian rugs and trappings are: Italian gallerists Alberto Levi, Said Aziz, Lombardo & Partners and David Sorgato; from Germany, Amin Motamedi and Serkan Sari; from France, Milani and Galerie Achdjian; from the Netherlands, Sadegh Memarian; and from Istanbul, Gallery Aydin and Şeref Özen. Five UK-based rug dealers will participate—Brian Macdonald, James Cohen, Owen Parry, Clive Rogers and Andy Lloyd. Textiles will be presented by London's Joss Graham and Ian Stewart Shaw, a tribal art dealer from Glasgow making his HALI Fair debut.
North African textiles will be shown by Menzel Galerie Nordafrika of Vienna—in particular Tunisian shawls—while on the stand of Gebhart Blazek from Graz and his business partner Alexandra Sachs of Nomadno in Brooklyn (another HALI Fair newcomer) will be Moroccan Berber rugs and baskets.
The HALI Fair is open to the public and free to attend. At the opening (27 June, 5-9pm), a free copy of HALI 200 will be available for all visitors. If you are unable to make it to London in person, from 5pm on 27 June, you will be able to find information on how to view and buy pieces at the HALI Fair online, on the HALI London website.
Events at the HALI Fair:
All are open to the public, no advance booking required, free to attend.
HALI Fair Opening
The celebratory opening night of the HALI Fair, 27 June, with refreshments served, 5.00-9.00.
HALI Fair Guided Tours
Indigo with Jenny Balfour-Paul, Friday 28 June, 2.00-2.45
Rugs with Hadi Maktabi & Daniel Shaffer, Saturday 29 June 12.00-12.45
Textiles with Markus Voigt, Sunday 30 June, 12.00-12.45
We will meet at the HALI stand at the advertised time for all tours.
Hadi Maktabi Book Launch
Hadi Maktabi will launch his new book, The Persian Carpet: The Forgotten Years 1722-1872, published by Hali Publications Ltd. at the HALI Fair on Saturday 29 June. The author will give a short introduction at 2.00, followed by a book signing until 3.30.
We look forward to welcoming you to the HALI Fair, at Mall Galleries, 27-30 June!
Categories

Anatolian trappings, book signing, Caucasian trappings, Central Asian rugs, Central Asian trappings, free event, guided tours, HALI, HALI Fair, London Art Fair, Mall Galleries, Moroccan Berber baskets, Moroccan Berber rugs, North African textiles, Olympia, Persian rugs, Persian trappings, rug dealers, specialist rug fair, specialist textile fair, tribal art, Tunisian shawls, Turkish rugs, Turkish trappings, UK