London Antique Rug and Textile Art Fair (LARTA), 23-28 January 2018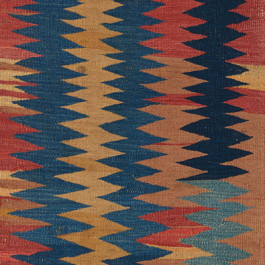 The London Antique Rug and Textile Art Fair (LARTA) 2018
32 images
A selection of pieces to be shown on the mezzanine at The Decorative Antiques & Textile Fair in Battersea Park, 23-28 January
The London Antique Rug and Textile Art Fair (LARTA) moved to a new location in Battersea Park last year, in order to take place alongside The Decorative Antiques & Textile Fair, the Winter edition of which opens on 23 January 2018.
'Orientalism' is the theme of the special foyer display, 'highlighting how Eastern design travelled the Silk Route to infiltrate our interiors' and upstairs on the mezzanine level, sixteen LARTA exhibitors can be guaranteed to deliver fine rugs and textiles in keeping with this look; from Anatolian village rugs to Turkmen bagfaces, English embroideries to Uzbek robes, Flemish tapestries to Persian carpets.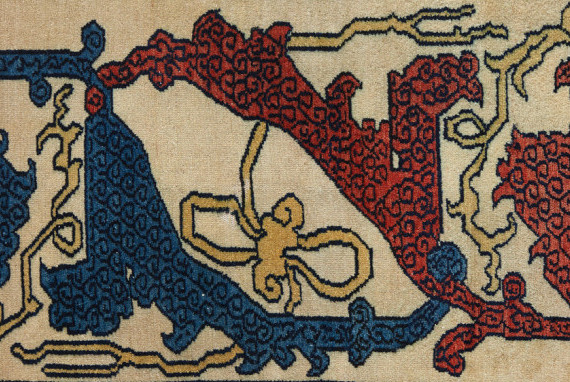 Among the exhibitors at the British capital's only annual exhibition focused on high-end antique carpets and textiles are; Andy Lloyd, Aaron Nejad, Brian MacDonald, Owen Parry, Markus Voigt, Joss Graham, Gideon Hatch, C. John and Galerie Arabesque. Liberty Oriental Carpets are also returning for a second time following inaugural LARTA success in 2017.
In addition to the usual HALI stand, featuring our magazine as well as carpet and textile books, HALI editor Ben Evans will be leading a guided tour of the fair. The tour will take place at 4.30pm on Wednesday 24 January 2018, followed by a drinks and mezze reception at 6pm. To register for the tour, please email Pippa Roberts at [email protected].