Made in Oceania: Tapa exhibition in Cologne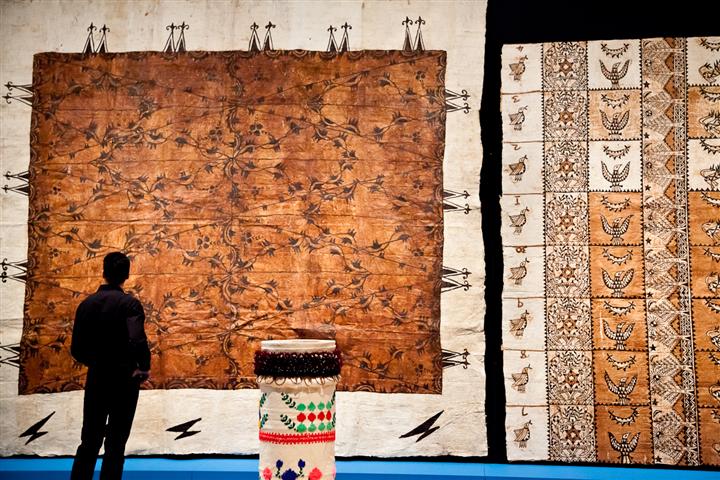 The Rautenstrauch-Joest Museum's new special exhibition 'Made in Oceania: Tapa – Art and Social Landscapes' presents a number of unique tapa (bark cloth) masterpieces dating back to the 18th century, on show until 27 April 2014.

Connecting 15 million people in Oceania is a unique fabric, made from tree bark. From ritual masks in Papua New Guinea, to a room divider in Fiji and an important wedding gift in Samoa – tapa can be found nearly everywhere in the Pacific, and now in Cologne, in one of the biggest tapa exhibitions curated. The selection ranges from the oldest objects dating back to the 18th century, chosen from the museum's own collection, with loans from institutions such as the Museum of New Zealand Te Papa Tongarewa in Wellington, the Australian Museum in Sydney, and the Museum der Kulturen in Basel. The exhibition features items collected by Captain James Cook during his voyages of discovery in the late 18th century , in addition to contemporary artworks from renowned Polynesian or Melanesian artists such as John Pule, Michel Tuffery, Shigeyuki Kihara, Timothy Akis and Mathias Kauage. Connections between past and present, everyday life and art and from island to island can be independently discovered.
In conjunction with the exhibition, the RJM will host a 'Made in Oceania' symposium, from 16-17 January 2014.
Categories