Antique Borneo Iban Dayak Textiles: Thomas Murray Online Sale
Among the reasons why more young people do not collect antique and vintage textiles are that first, they do not encounter good material with depth, and second, they cannot afford to enter the market. Not wanting either of these issues to be a stumbling block, in this online exhibition and sale the peripatetic tribal art collector/dealer Thomas Murray is offering a selection out of his personal treasure box of Iban Dayak textiles from Borneo, collected during the 1970s and 1980s, at prices not seen since 1986.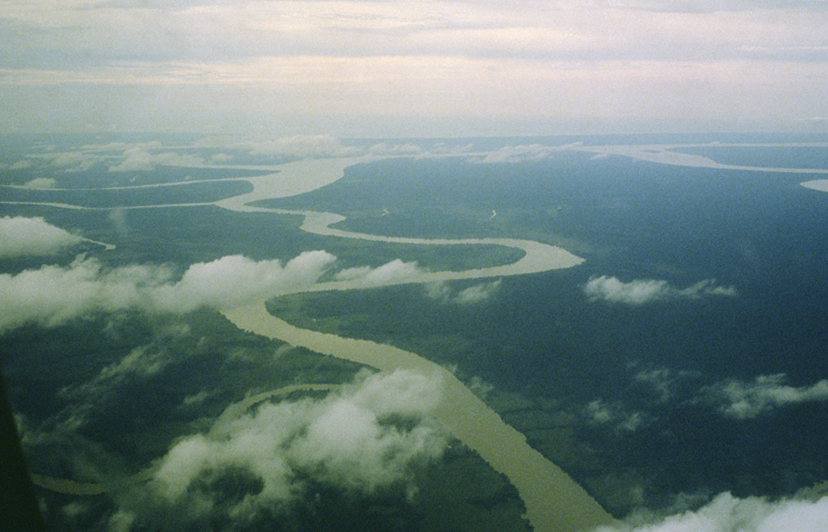 Tom Murray's passion for Indonesian textiles began with a moment of epiphany upon seeing his first Iban pua. That was in 1976. The cotton ikat cloth was hanging in the home of a doctor friend who had walked across Borneo, trekking through the jungle and hanging out in Dayak longhouses, while taking care of orangutans en route.
Murray was amazed by the curvilinear patterns of the cloth that appeared to be nothing less than 'psychedelic' to his eye of the time, a fabric imbued with magic!
Tom asked how they were made and his friend described the ikat technique: tying little resist knots of banana fibre on the pua's cotton warps to create the pattern, then dipping and dyeing, opening and closing the resist knots to adjust the colouring, all this before the textile was woven. After the wefts were beaten in, all these tiny elements resolved into complex designs created to be viewed holistically.
As to how they were used: 'To attract the gods to the longhouse during headhunting ceremonies…'
Tom was hooked, and headed into the jungle, making at least 15 trips upriver to visit the Iban over the past 35 years.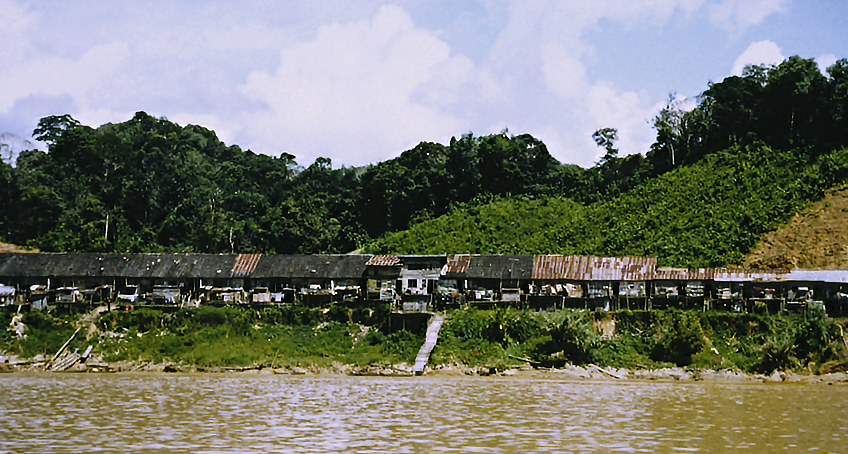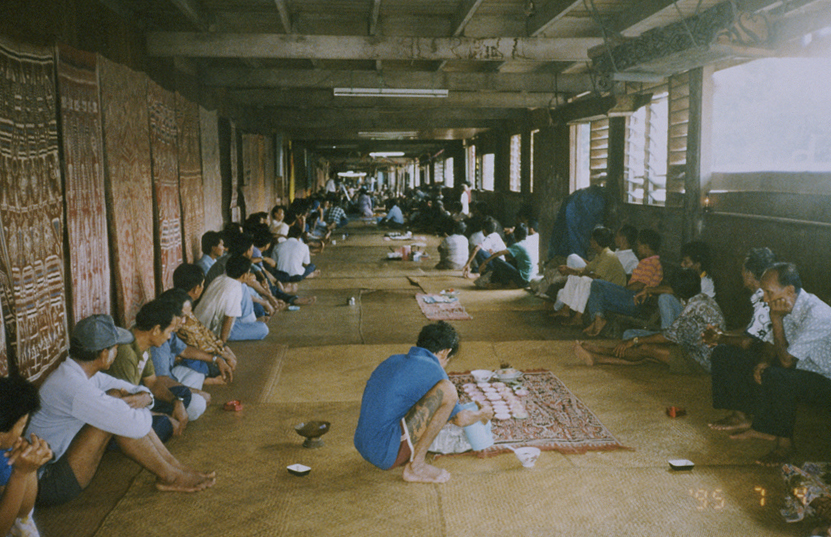 For this online exhibition and sale Tom has dug deep in his stash and found these appealing pieces of ritual cloth and costume from the Iban Dayak. Many display the same extraordinary ikat motifs that produced his 'conversion experience' back in 1976: vines and tendrils, ancestors and spirit figures, great serpents and flowers, all present and reflecting Dayak cosmology in vibrating glory. Several of the costumes and textiles now on offer were collected in situ, and all them entered his collection decades ago.