New York Asia Week: An Early Mongol Kilim at Christie's
On view at Rockefeller Center throughout the present New York Asia Week events is an extraordinary, and apparently unique, Central Asian or Chinese woollen kilim. The piece is in New York for exhibition only: it will appear as Lot 100 in Christie's London sale of Oriental Rugs and Carpets on 21 April 2015, catalogued as 'An Important Mongol Empire Wool Flatwoven Carpet, Late 13th or First Half 14th Century', with an estimate of £500,000-700,000.
The kilim was last seen on the open market in autumn 1987, when it was advertised by Silk Road Textiles of Kathmandu in HALI 35 (ad.p.19). To quote CLO's extremely thorough catalogue note, 'This magnificent weaving isas mysterious as it is beautiful. It appears to be the sole surviving example of a Mongol wool tapestry-woven carpet and as such is of great importance in the canon of Mongol textiles and the history of carpet weaving.'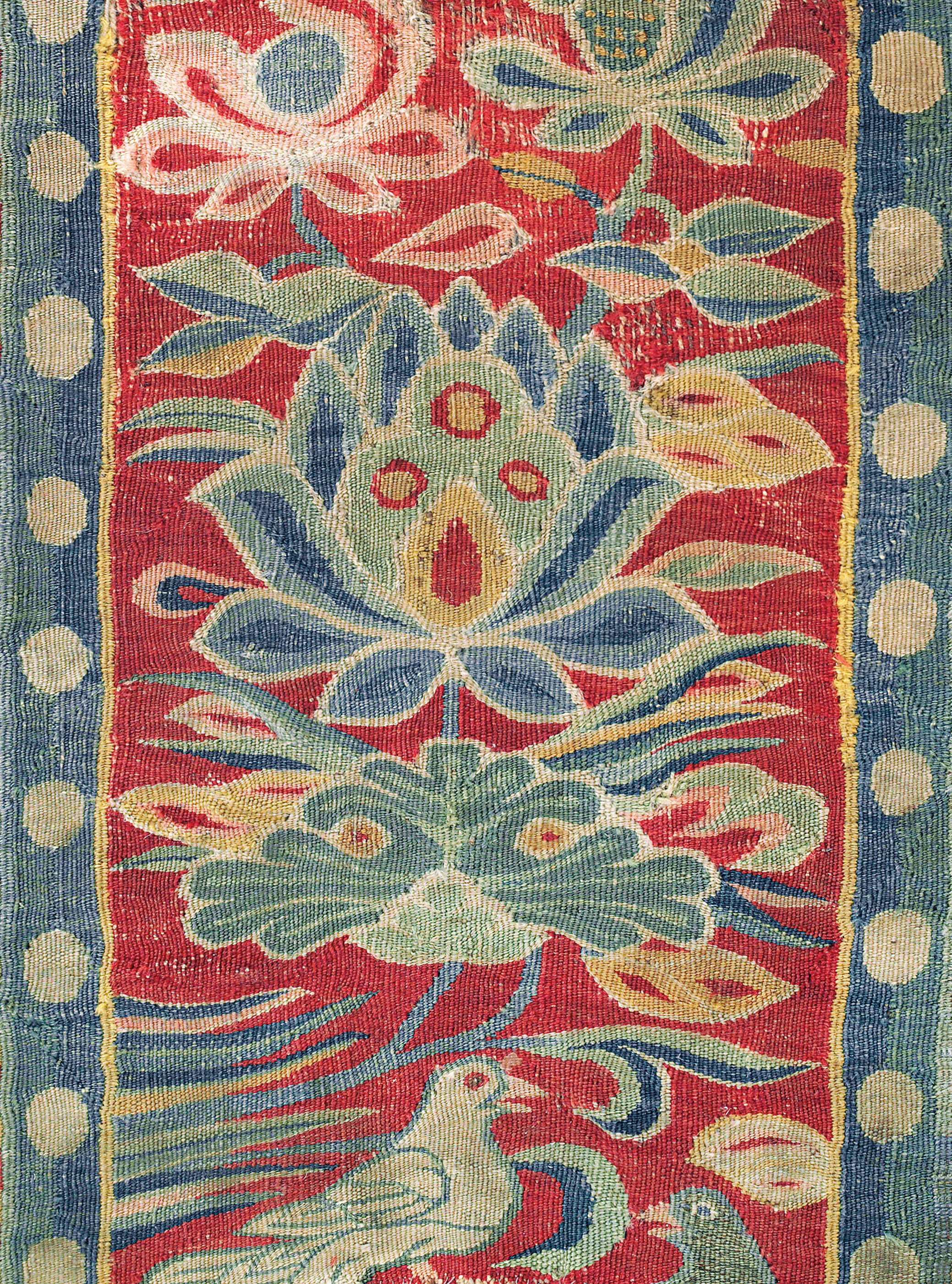 In both structure and appearance it is evidently related to certain silk slit-tapestries or kesi from CentralAsia and China, whose technique may well descend from Uighur wool tapestry weaving, and whose designs have evolved through the synthesis of the artistic influences of every major Silk Road culture. Most of it is woven in standard kilim technique, front and back identical, with different coloured wefts, often curved, creating blocks of colour. In the narrow barber's pole stripes, the wefts alternating colours are carried on the reverse, and at colour changes, each weft is taken to the reverse and looped around the weft of the adjacent colour, thereby creating a sturdier weaving.