Ruben's Eucharist tapestries on show in Madrid
Until 29 June 2014, the Museo del Prado in Madrid presents 'Rubens:  The Triumph of the Eucharist'. The exhibition feature six recently restored large-scale oil on panel sketches, known as modelli, from the Franco-Flemish Baroque artist Peter Paul Ruben's series. The modelli were used as the basis for the large cartoons on which the tapestries (woven in silk and wool in Brussels) were based. Four of the tapestries woven from these designs, which are among the finest produced in Europe in the Baroque period, belong to Patrimonio Nacional, and can also be seen in the exhibition. 
Around 1625, the Infanta Clara Eugenia, Governor of the Spanish Netherlands, commissioned Rubens to produce a series of twenty tapestries for the convent of the Descalzas Reales in Madrid. All his designs, painted on panel, focus on the theme of the Eucharist, the principal dogma of Catholicism which the Infanta promoted. Rubens produced various preparatory oil sketches for this series that can be considered among his finest works of this type, revealing his profound knowledge of classical and Renaissance works of art.
With the exhibition, the Prado is highlighting the importance of a rigorous restoration project, presenting visitors with the results of this initiative in an ideal context. The recent restoration has enabled the paintings to recover their original freshness and beauty and ensures their correct conservation in the future.
Following its display at the Prado, 'Rubens:  The Triumph of the Eucharist', a collaboration with the J. Paul Getty Museum, will travel to Los Angeles where it will be on view from 14 October 2014 to 11 January 2015.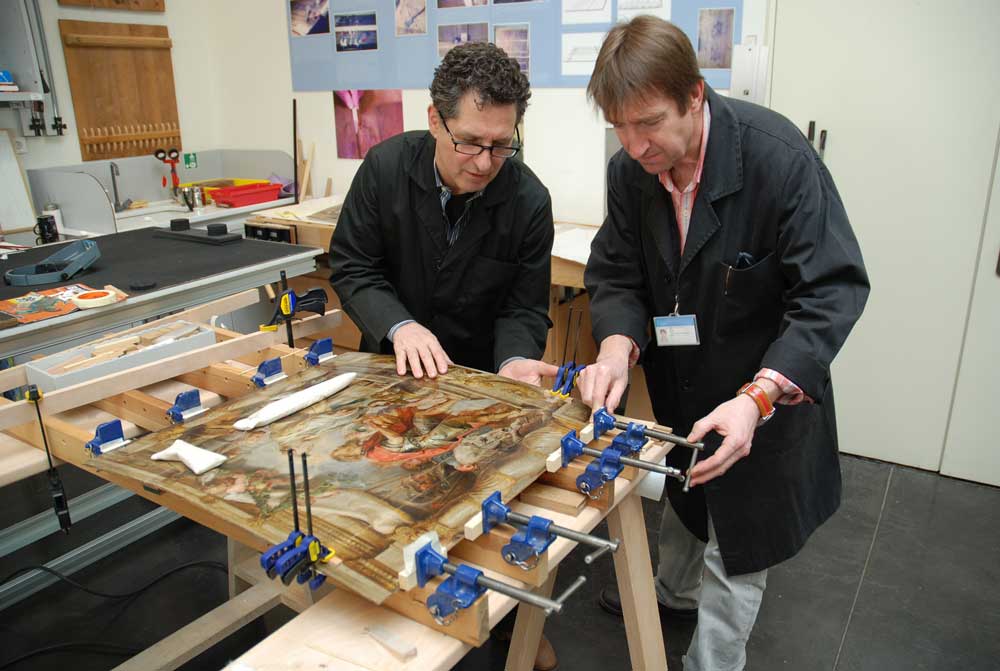 George Bisacca (The Metropolitan Museum) and José de la Fuente (Museo del Prado) working, with the painting The Meeting of Abraham and Melchizedek as part of the Panel Painting Initiative project.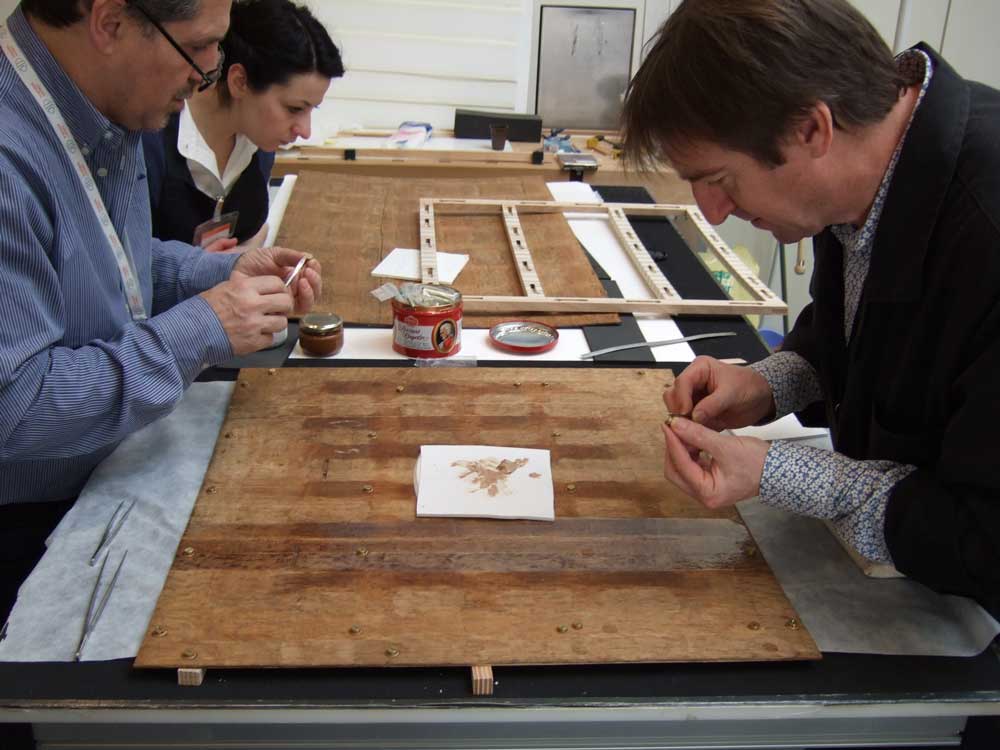 Categories