'Majestic African Textiles' in Indiana until March 2014
This stunning special exhibition, 'Majestic African Textiles' at the Indianapolis Museum of Art features more than 60 pieces of woven art from the diverse cultures of North and Sub-Saharan Africa – 'a spectacular array of prestige garments, performance and ritual cloths and superbly beaded and embellished objects'. All are drawn from the IMA's diverse collection of African textiles, one of the most comprehensive in the USA, which was begun in 1918. The exhibition opened on 3 May 3, 2013, and is on view in the Gerald and Dorit Paul Galleries until 2 March 2014.
'Majestic African Textiles' is the work of Niloo Paydar, IMA curator of textile and fashion arts, who says 'These textiles are considered significant symbols of status, power and wealth.' The exhibition celebrates the role and status of these prized cloths in African textile producing cultures as diverse as those of Morocco, Tunisia, Nigeria, Ghana, Mali, Sierra Leone, Democratic Republic of Congo, Cameroon, Ivory Coast, Ethiopia and South Africa. Highlights of the geographically arranged exhibition include elaborately tailored and embroidered Nigerian man's drawstring trousers with wide waistbands that serve as a prestige garment among the Hausa, Nupe and other northern Nigerian tribes, a Yoruba royal ceremonial tunic made of beaded panels of imported velvet and wool, colourful strip-woven 'kente' cloths of the Asante and Ewe peoples of Ghana, and a recently acquired rare warrior's tunic from Ghana adorned with apotropaeic amulets.  Another recent acquisition of note is a Mende chief's cotton and wool robe from Sierra Leone or Liberia.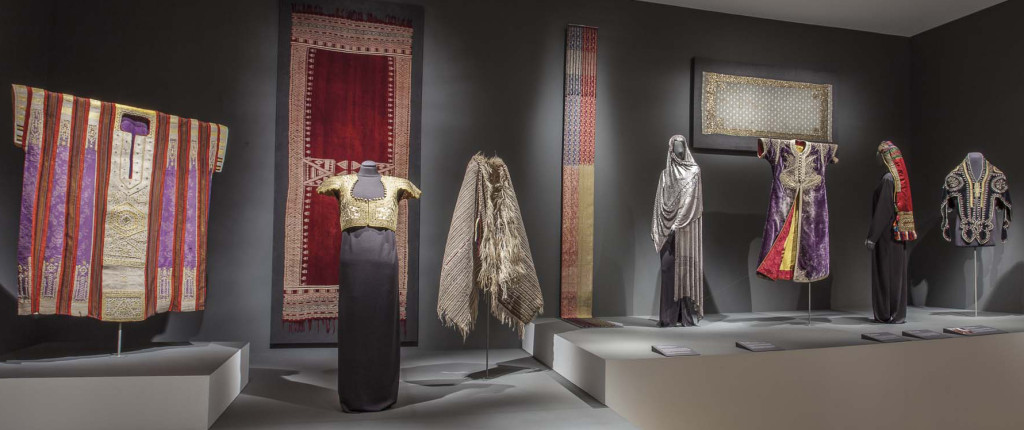 Categories

Tags