Seth Siegelaub at Stedelijk Museum, Amsterdam
The following is an extract from an exhibition review by Alan Kennedy of 'Seth Siegelaub: Beyond Conceptual Art' at the Stedelijk Museum in Amsterdam, 12 December 2015 – 17 April 2017. Read the full article in HALI 187 .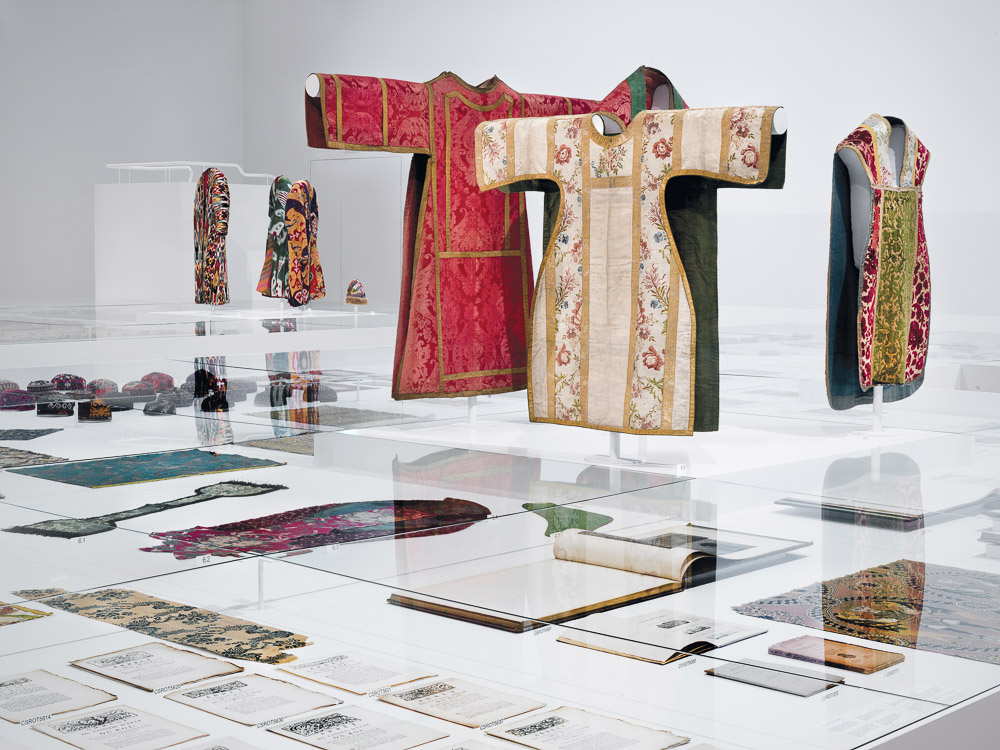 For the first time in Europe, a substantial number of historic textiles have been included in an exhibition at a major cultural institution devoted to art of the 20th and 21st centuries, the Stedelijk Museum in Amsterdam.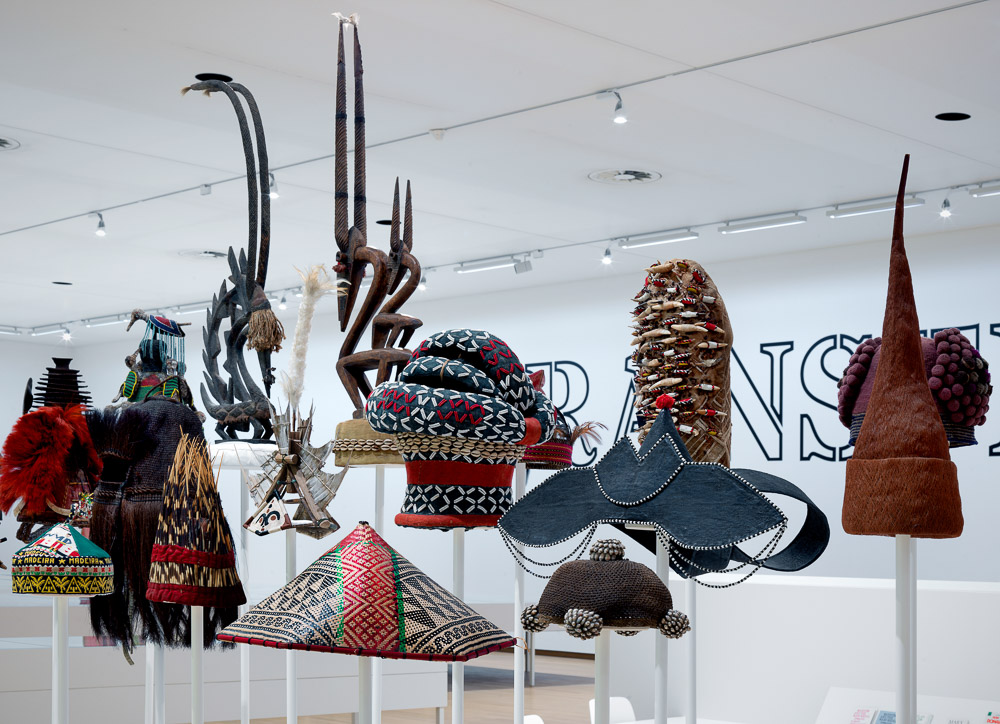 I first knew Seth Siegelaub (1941-2013) as a seller of books on textiles. He had a great sense of humour, and didn't take himself too seriously. We talked at length about textiles, books on textiles, and how to describe textiles in bibliographic entries. I was able to help with some of the East Asian books in his Bibliographia Textilia Historiae (not correct Latin, just a Seth joke), still the most comprehensive work of its kind (HALI 103, 1999, p.113).
Seth's historic textiles form an important part of the exhibition. The curators, Leontine Coelewij and Sara Martinetti, neither of them textile specialists, chose to devote almost half of the extensive below ground space to textiles. Martinetti deserves credit for taking on the subject of Seth and his life's work for her dissertation, and for providing much of the catalogue text. Her main focus is his career in conceptual art, but she has been very thorough researching his textile activities.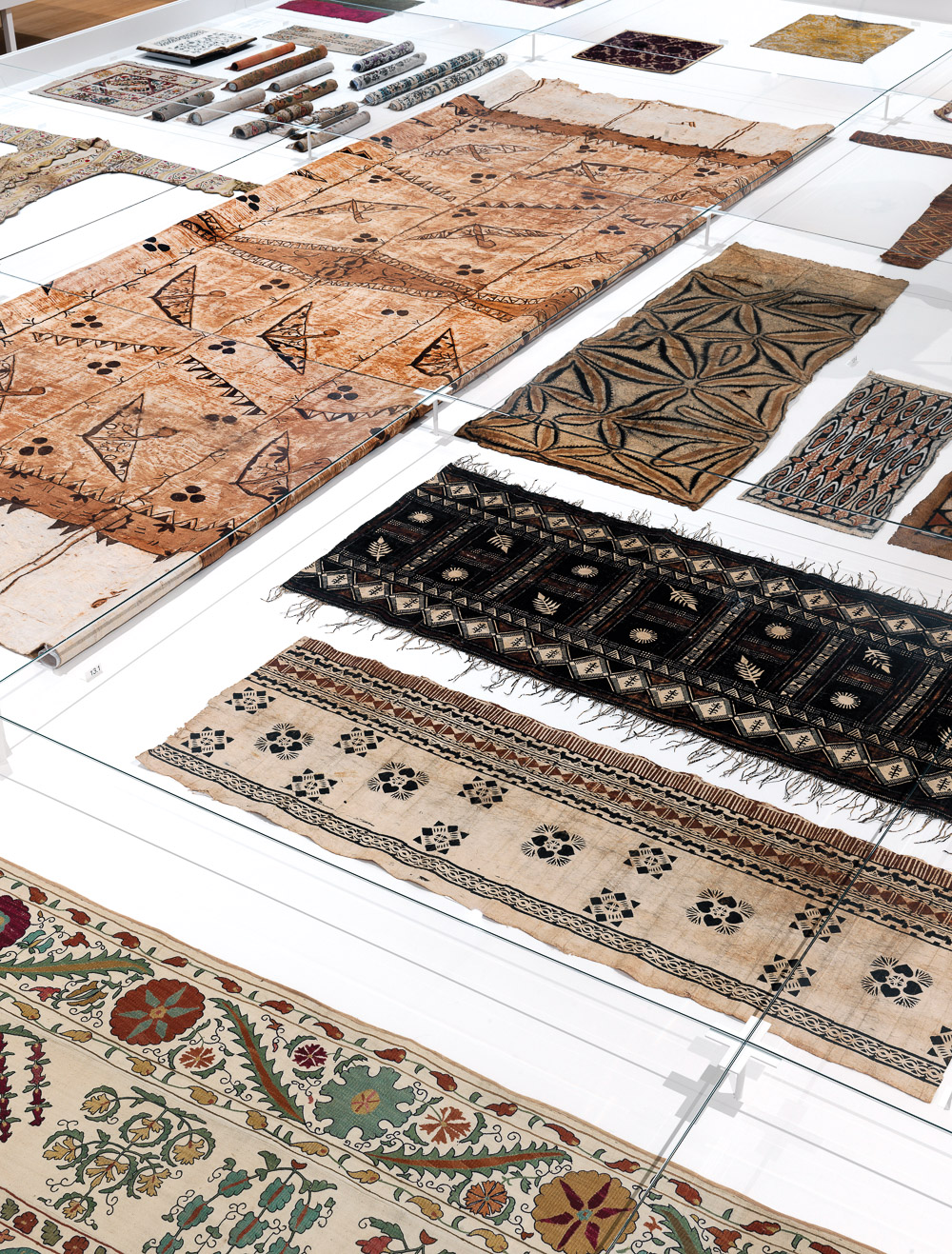 Of course, a museum such as the Stedelijk would never have been a venue for such a large display of historic textiles had Seth not been the acknowledged 'father' of conceptual art, in which the idea is as important, or more important, than any physical work by an artist. This anti-materialist approach fitted well with Seth's non-consumerist, anti-capitalist tendencies. From 1964-66 he had a gallery on 56th Street in Manhattan where he showed work by early conceptual artists, together with oriental rugs. To learn more about them he acquired many rug books, which eventually led to his interest in books on textiles.
Those of us who are passionate about textiles should be rightly proud to see our favoured art form 'cross-over' and be accepted by the mainstream art establishment. We should thank Seth Siegelaub.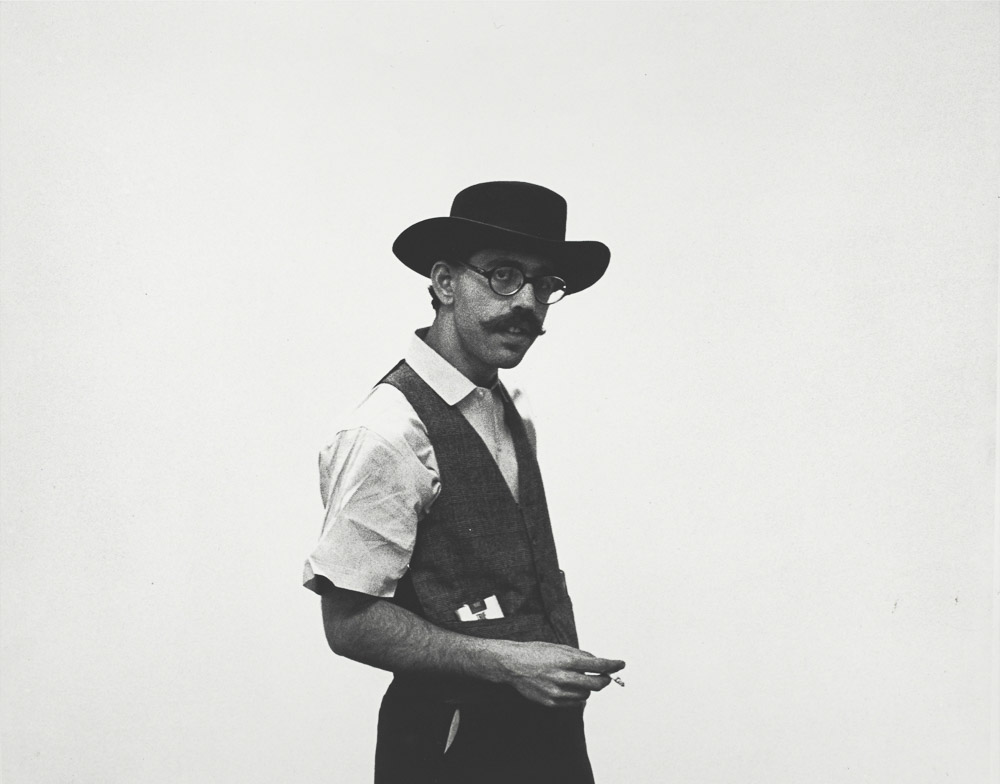 Categories

African art, African textiles, Andean textiles, antiquities, Asian textiles, Central Asian textiles, Contemporary textile art, English textiles, exhibition, ikat textiles, indian textiles, indonesian textiles, Iranian textiles, Japanese textiles, Museum exhibitions, suzani embroidery, Suzanis, Swedish textiles, textile art, Textile Arts, Tribal art